The children's author, Dr Seuss, once said, "The more that you read, the more things you will know. The more that you learn, the more places you'll go."
 
When I started to figure out what I wanted to do with my career, books became some of my best mentors. After many years in scientific research they gave me needed perspectives and helped me see what was possible. They were available when there was no one around to talk to, encouraged me to be courageous and laid some possible paths to follow. 
 
These are some of my favourites – they played key roles in helping me think through the career change process and what motivates me.Consider checking these out. There are tons of great titles out there, but these have been really meaningful to me.
 
Book 1: Working Identity: Unconventional Strategies for Reinventing Your Career by Herminia Ibarra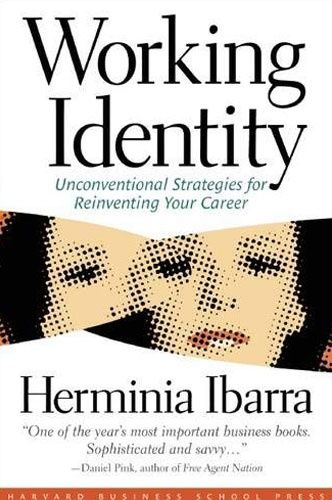 If there is one book you read out of the list, let this be the one. This is geared to mid-career professionals looking to reinvent themselves but it is completely relevant to thinking through your career in its early stages too. Herminia Ibarra is the Charles Handy Professor of Organizational Behavior at London Business School.  In her book she encourages us to open ourselves to the possible selves that we might become and to test identities out by doing, rather than endless analysis.
 
In any profession including the sciences we can hold onto the identity we have and struggle to see ourselves differently. The various stories of career transition in the book helped me to see that we can derisk the move and gain greater confidence when we already start to test out elements of the new career path and new identity. 
 
One of my favorite quotes from this book was "By far the biggest mistake people make when trying to change careers is to delay taking the first step until they have settled on a destination". If you'd like to get it on Amazon, here's the link.
 
Book 2: Pivot: The Only Move That Matters Is Your Next One by Jenny Blake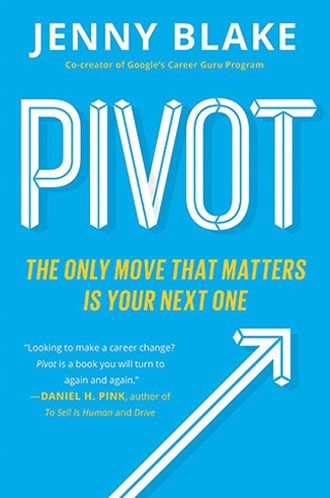 Written to help smart, motivated professionals evaluate career options and pivot, a word we are more likely to hear spoken of Silicon Valley tech companies and start-ups rather than one's career.  Jenny Blake, is a career and business strategist who used to work for Google in their Training and Career Development department.  She shares an effective and clearly articulated strategy for those trying to figure out what is next in their work lives. 

One of my favourite quotes from this book was "You will never see the entire pivot path at the outset, nor would you want to. [...]  The exhilarating part of tackling new opportunities is the inherent risk and uncertainty involved. It is the "call to adventure" from Joseph Cambell's Hero's Journey archetype, which necessitates that we venture into the land of the unknown and become bigger, more fully expressed versions of ourselves in the process." If you'd like to get it on Amazon, here's the link.
 
Book 3: Primed to Perform: How to Build the Highest Performing Cultures Through the Science of Total Motivation by Neel Doshi and Lindsay McGregor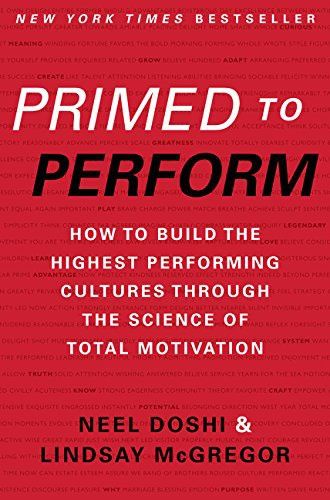 I read this book to learn about employee motivation and great work culture. Neel Doshi and Lindsay McGregor are co-founders of the Vega Factor, a company that helps organisations build high-functioning and adaptive work cultures.  Through their work in different corporate and tech settings they discovered a framework that points at what positive features of our work (play, purpose and potential) matter to our motivation and how to evaluate the workplace we are currently in.  

We may not be able to influence the work culture we have around us but we can look at how we approach our work. I asked myself where was the play (what I enjoy and find fun about my job) and what was the purpose (what mission is my work contributing to) and potential (how working here grows my career journey) in my role. I then asked what I could do to increase those features so as to influence my motivation.  This can help you recommit to your role or convince you that it is time to move on.

One of my favourite quotes from this book was "Great cultures fuel total motivation, and total motivation fuels performance." If you'd like to get it on Amazon, here's the link.
 
What books have helped with your career choices? I'd love to hear about them — especially if you're thinking about what is next in your career. Write me back!